Steven Nichtberger, M.D.
President, Chief Executive Officer, and Co-Founder
Dr. Nichtberger has served as Chief Executive Officer, President, and Chairman of Cabaletta Bio since its founding in 2017. He is also a senior fellow and adjunct professor at the Wharton School of the University of Pennsylvania and a member of the executive committee of the board of governors of Main Line Health, a not-for-profit regional health system. In 2008, his leadership as founding CEO of Tengion (2004-2011) was recognized nationally with the prestigious Ernst & Young Entrepreneur of the Year® award for emerging companies. Earlier in his career, Dr. Nichtberger served as the head of global marketing for Merck and in various commercial operating roles at the company from 1995 to 2003. He has previously served as a member of the boards of directors of the Alliance for Regenerative Medicine (as a founding member), Pennsylvania Bio, (including as chairman), and Biotechnology Industry Organization. From 2008-2019 he was a member of the board of overseers for the School of Arts & Sciences at the University of Pennsylvania. Dr. Nichtberger received his M.D. from the State University of New York at Buffalo, his B.S. from The Wharton School and his B.A. from the College of Arts & Sciences, at the University of Pennsylvania. He completed internship, residency, and fellowship in the Department of Medicine and the Division of Cardiology of the Mount Sinai Medical Center in New York.
Samik Basu, M.D.
Chief Scientific Officer
Dr. Basu joined Cabaletta in December 2019 and was most recently Vice President of Preclinical Research and Translational Medicine before assuming his new role as Chief Scientific Officer. Prior to joining Cabaletta, Dr. Basu was Head of Translational Sciences (Medicine) at Adaptimmune Therapeutics, plc, where he led research efforts focused on understanding the mechanisms of resistance and response to T-cell receptor based adoptive immunotherapies to inform next generation approaches and clinical strategies. Before that, Dr. Basu co-led preclinical development efforts for Keytruda® (pembrolizumab) at Merck Research Laboratories. He is a physician-scientist with 17 years of industry and academic experience in adoptive immunotherapy, translational research, autoimmunity, and tumor immunology with prior roles at the National Institutes of Health, Albert Einstein College of Medicine, and the University of Pennsylvania. Dr. Basu holds an M.D. from Temple University and completed residency training in Clinical Pathology.
Gwendolyn Binder, Ph.D.
President, Science & Technology
Dr. Binder was one of Cabaletta's first employees, joining in February 2019, and was most recently Executive Vice President of Science and Technology. At Cabaletta, she established and currently leads the preclinical, translational, manufacturing and quality teams. In addition to her position at Cabaletta, she serves on the Board of Directors of Instil Bio, Inc., a company developing tumor infiltrating lymphocytes for cancer immunotherapy, and as a member of the Scientific Advisory Board for Immatics N.V., which is developing engineered T cell immunotherapy for cancer. Prior to joining Cabaletta, Dr. Binder was the Chief Technology Officer of Adaptimmune Therapeutics plc, where she led the research team after establishing the U.S. arm of the company and building the early manufacturing, quality and translational research teams, including providing oversight on the build out of a commercial scale cell therapy manufacturing facility. Earlier in her career, Dr. Binder served as Director of Operations for the Translational Research Program at the University of Pennsylvania, where she progressed multiple Investigational New Drug application ("IND") submissions for novel engineered T cell therapies in human immunodeficiency virus ("HIV") and oncology, including the CD19 CAR IND acquired by Novartis (now Kymriah®), the first human gene editing IND, and three TCR engineered T cell therapy studies in oncology and HIV. Prior to that, she served as the Director of Scientific Affairs at VIRxSYS Corporation in Gaithersburg, Maryland where she supported the development of the first clinical lentiviral vector used in humans, for the application of engineered T cell therapy for HIV. Dr. Binder studied viral immunology and translational research at the Johns Hopkins University in Baltimore, Maryland where she earned a Ph.D. in Cellular and Molecular Medicine. She has authored over 30 publications in the field, including top international journals such as Science and Nature Medicine. She is a recognized leader in the biotechnology sector for the translational and clinical advancement of novel T cell therapies for patients with serious diseases.
David J. Chang, M.D., M.P.H, FACR
Chief Medical Officer
Dr. Chang joined Cabaletta in June 2019 as Chief Medical Officer. Previously, he was Senior Vice President and Head, Inflammation, Autoimmunity & Neuroscience, or IA&NS, Global Medicines Development at AstraZeneca Pharmaceuticals LP, where he oversaw development projects of both biologics and small molecules in a variety of indications and led the late-stage clinical development organization for IA&NS. Prior to AstraZeneca, Dr. Chang served in various positions at GlaxoSmithKline plc, including VP and Head, Immuno-Inflammation, Clinical Development. While at AstraZeneca and GlaxoSmithKline, he provided leadership in driving the clinical development and registration of the only two products approved for systemic lupus erythematosus in the US in over 60 years. From 1997-2022, Dr. Chang was a faculty member in the Division of Rheumatology at the Perelman School of Medicine at the University of Pennsylvania. He received his M.D. from New York University School of Medicine, his M.P.H. from Emory University, and his B.S. from Yale University. Dr. Chang completed his internship and residency in internal medicine at the New York Hospital—Cornell University Medical Center and fellowship in Rheumatology at the Hospital for Special Surgery—Cornell University Medical Center. He is a Fellow of the American College of Rheumatology.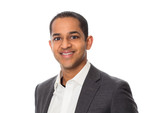 Arun Das, M.D.
Chief Business Officer
Dr. Das joined Cabaletta in July 2019 and was most recently Executive Director of New Product Planning and Business Development before assuming his new role as Chief Business Officer. He is also a Lecturer in the Health Care Management Department at the Wharton School of the University of Pennsylvania. Prior to joining Cabaletta, Dr. Das was a resident physician in General Pediatrics at the Children's Hospital of Philadelphia. Previously, he was an investment banking analyst within the healthcare group at Goldman Sachs. In addition, Dr. Das has spent multiple years consulting in business development and operations for several start-ups in the biotechnology space. Dr. Das received his M.D. from Johns Hopkins University School of Medicine and a B.A. and B.S. dual degree from the University of Pennsylvania.
Michael Gerard
General Counsel
Mr. Gerard joined Cabaletta in September 2021 as General Counsel. Before joining Cabaletta, he served as Associate General Counsel at Spark Therapeutics, a member of the Roche Group. While at Spark, he supported the global gene therapy Manufacturing, Business Development, Technical Development, Supply Chain, Quality, Alliance Management, Real Estate, IT and Facilities teams. Prior to joining Spark, he worked in roles of increasing responsibility at Sandoz, a division of the Novartis Group, achieving the position of Executive Director, Associate General Counsel, BD&L, Strategy and Portfolio. Mr. Gerard also worked as Assistant General Counsel at Aramark. He began his legal career at K&L Gates LLP, later joining Morrison & Foerster LLP before assuming his roles as in-house counsel. Mr. Gerard holds a J.D. from Cornell Law School and received his B.A. in Political Science from the University of Michigan.
Heather Harte-Hall
Chief Compliance Officer
Ms. Harte-Hall joined Cabaletta in March 2019 and was most recently Vice President of Quality and Compliance before assuming her new role as Chief Compliance Officer. Previously, she was Head of Clinical Quality and Compliance at Adaptimmune Therapeutics, plc, where she built a compliance program and helped establish a culture of integrity to drive ethical behavior in the management and conduct of clinical trials. Ms. Harte-Hall developed and implemented quality and compliance programs focusing on risk management and compliance functions to improve activities such as regulatory monitoring, auditing, and managing alignment with policies, procedures and controls. Ms. Harte-Hall has over 15 years of experience in pharmaceutical and healthcare management and has held various positions in quality and compliance at Centocor Biotech, Inc., Wyeth, LLC and Pfizer Inc. She currently serves as a committee member for the Alliance for Regenerative Medicine (ARM) Accelerator Group and a member of the Society of Corporate Compliance and Ethics (SCCE). Ms. Harte-Hall holds a Master of Science in Psychology from Capella University and B.A. in Business Administration from St. Leo University.
Anup Marda
Chief Financial Officer
Mr. Marda joined Cabaletta in January 2019 as Chief Financial Officer. From April 2001 to January 2019, Mr. Marda held positions at Bristol-Myers Squibb, including, most recently, as Vice President, Head of Global Corporate Financial Planning & Analysis, and, from 2014 to 2018, as Head of Finance, R&D Operations and Head of Finance, R&D Portfolio Management and Global Medical. Prior to this, Mr. Marda was Executive Director, U.S. Pharmaceuticals from 2012 to 2014, and Assistant Treasurer, Capital Markets from 2008 to 2012. Mr. Marda received his M.B.A. from the Krannert School of Business of Purdue University and his B.Tech in Chemical Engineering from the Indian Institute of Technology Bombay.
Martha O'Connor
Chief Human Resources Officer
Ms. O'Connor joined Cabaletta in March 2019 as Chief Human Resources Officer. Before joining our company, Ms. O'Connor spent 17 years as a senior executive in Human Resources at Bristol-Myers Squibb, with leadership roles in HR generalist and specialist areas. She has managed global HR teams across many parts of the business, including Research & Development, Commercial, and Corporate Staff. Before joining Bristol-Myers Squibb, Martha spent ten years with Andersen Consulting (Accenture), where she achieved associate partnership as an organization and change management consultant. Martha graduated from Smith College with a bachelor's degree in Economics and Psychology.